Skip to Content
Tennis Court Reconditioning in Dayton, Columbus, Cincinnati, and Cleveland, OH
Your court is among the most important assets to your property and organization. When you notice cracks, chips, and other damages, you can trust Total Tennis to fix them. We provide quality tennis court reconditioning in Dayton, OH, with other service areas like Columbus, Cincinnati, and Cleveland. Our team is trained and equipped to repair any court damage, and we've been doing so with excellence for over three decades. You can depend on us for your tennis, pickleball & basketball, fast dry court, and hard-court needs.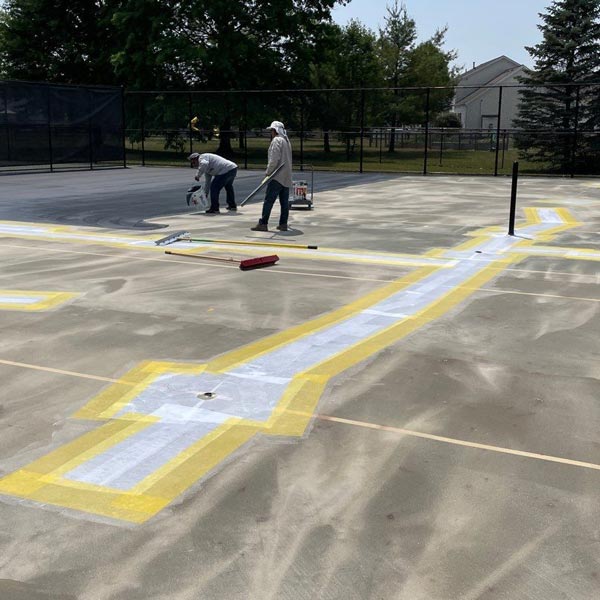 Repairing Every Crack and Chip
We encourage you to get your asphalt-based courts resurfaced every five to seven years. This will help it maintain quality and extend its lifespan. We understand that your affordability is crucial to how often you get your court resurfaced and the services you request. That's why we work with you to get the highest quality repairs and restorative work within your budget. Our restorative services include the following:
Basic crack repair
Manufactured crack repair
Leveling
Net post, center pin, and fence post replacement
Rust proofing application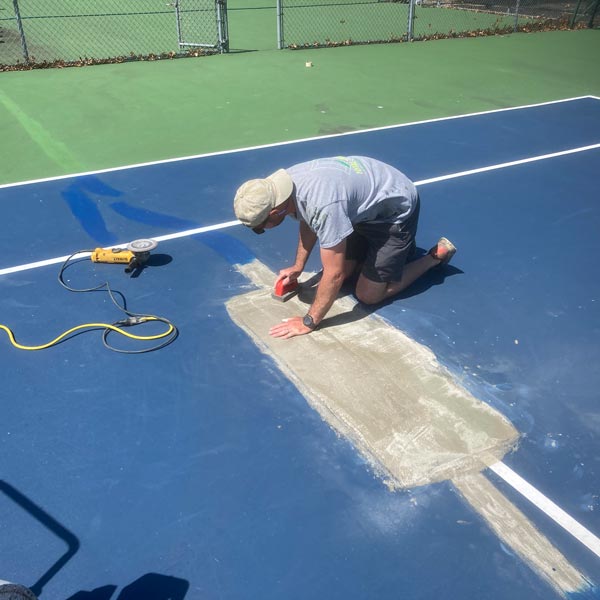 Get Your Court Ready for the Upcoming Season
Could your court use some upkeep? How about a significant repair? At Total Tennis, we can fulfill your needs and exceed your expectations. For over 35 years, we've worked with schools, colleges, universities, public and private parks, country clubs, businesses, and homes to provide them with safe and functional courts. If you want to ensure a long lifespan or repair a dangerous crack, we'll get the job done right. Our services include:
Hard court reconditioning
Fast dry court reconditioning
Track reconditioning
Routine Restoration and Court Maintenance
At Total Tennis, we've seen countless examples of minor flaws turning into significant issues. That's why we recommend clients request routine repairs and maintenance work to ensure their court stays in working order. We can provide you with detailed guidance and instruction on how to properly maintain your court so it maintains optimal condition year-round. We're available to answer your questions regarding maintenance and give your court the services it needs.
Make Your Vision a Reality With Total Tennis