Skip to Content
Robust Custom Tennis Windscreens in the Midwest
Gusts and breezes should never affect your performance on the court. Total Tennis is a leading provider and installer of custom tennis windscreens in Cleveland, OH and Dayton, Cincinnati, and Columbus. Our products are specially designed to suit colleges, universities, country clubs, and other proud sporting organizations. We also design and install screens for football fields, baseball fields, and lacrosse fields. If you sign up for an annual maintenance program, we'll correctly remove your windscreen in the winter and reinstall it during the spring, providing maximum convenience for your investment. For over 35 years, we've provided courts with high wind resistance and protection, enabling players to focus on the game.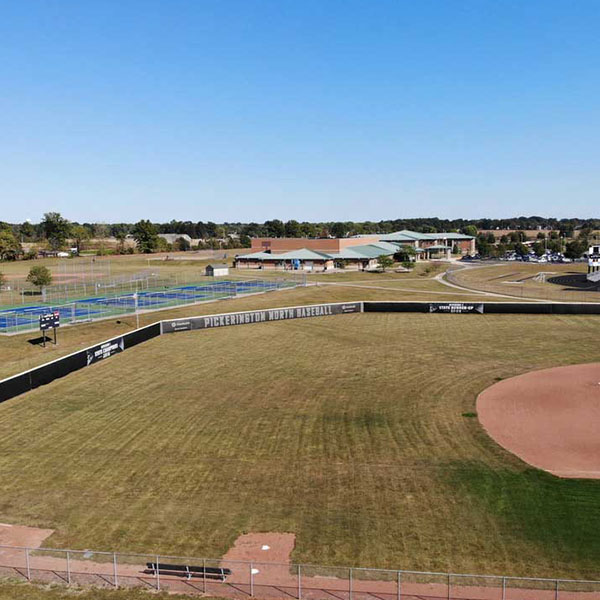 Durable Windscreens With Customized Logos
Windscreens offer organizations, schools, and clubs excellent branding opportunities. Whether you want to spread awareness, boost morale, or simply give players directions to your facility, our customized windscreens will display your unique brand clearly. Here are some other benefits:
Privacy: Windscreens act as a privacy barrier between on- and off-court, allowing players to engage in their sport without interfering with other activities.
Protection: Durable windscreens provide added security and protection against harsh weather conditions and intruders during off hours.
Aesthetics: We can specially design your windscreen with your school or club colors, mottos, and other design elements to show your pride and identity.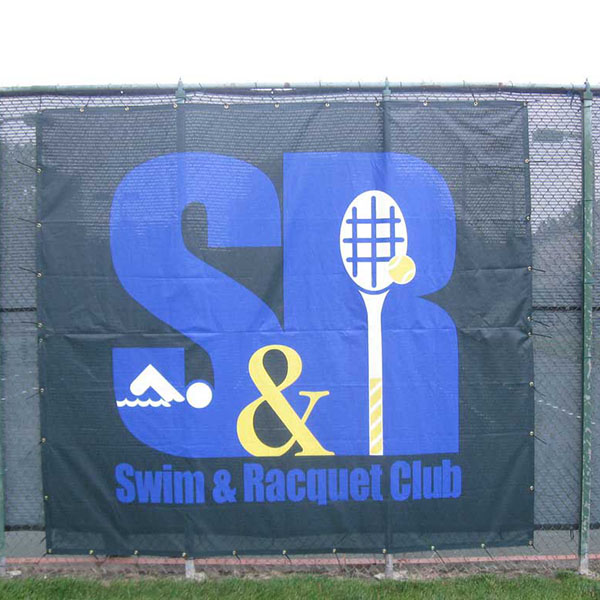 What to Consider Before Your Installation
Thorough planning is crucial to getting the screen your court needs. Our team has years of experience helping clients determine the right choices according to the following factors:
Court Measurements: How big is your court? Taking its measurements is crucial to determining the size and shape of your windscreen.
Opacity Level: High opacity blocks light and reduces visibility. Low opacity will make your windscreen more transparent or "see-through."
Cost: Prices depend on a variety of factors, including square footage, density, resistance levels, and installation requirements.
Play Your Game on the Windiest Days
There's nothing more bothersome than going to the court on a beautiful day, only for the wind to pick up and ruin your game. Total Tennis's windscreens prevent wind from hindering your activities by reducing its strength and regulating its airflow. They are designed with robust, top-quality materials and made to last years. We will provide our over three decades of expertise to develop and install the perfect screen for your court, providing players with endless sport.
Make Your Vision a Reality With Total Tennis