Skip to Content
Install Reliable Court Fencing in the Midwest
With Total Tennis, you can expect to stay in the game by having us install your court fencing in Ohio. We aim to design systems and provide the perfect layout for our clients. We specialize in vinyl coating, mesh, and galvanized fence systems and install them with the highest quality. We install systems carefully and strategically, ensuring your fence adequately protects your court. We'll provide you with a durable system that maintains quality for years.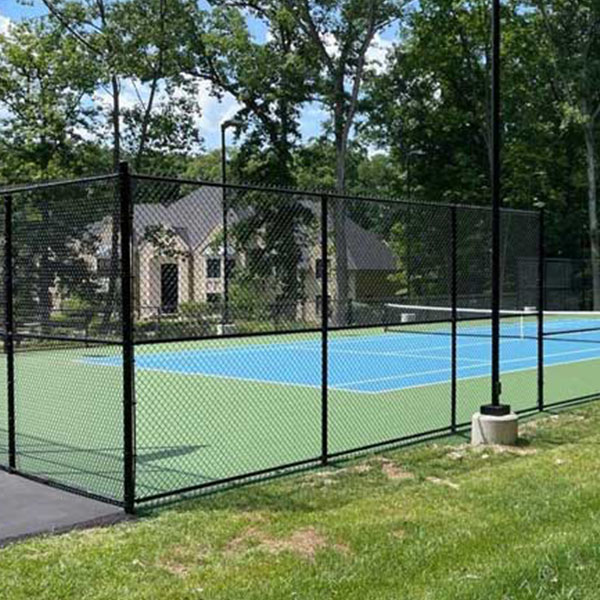 Your Dedicated Court Fencing Professionals
We are a full-service company capable of installing your fencing independently. Our service approach is highly beneficial to clients because we can control their scheduling and project timelines. Your court fencing will be designed, constructed, and finalized on time. We have years of training and experience and know how to enhance and maintain any fencing system's structural integrity and quality. Every aspect of your fencing installation is handled by the same crew, so you can feel confident knowing our professionals are overseeing your installation from beginning to end.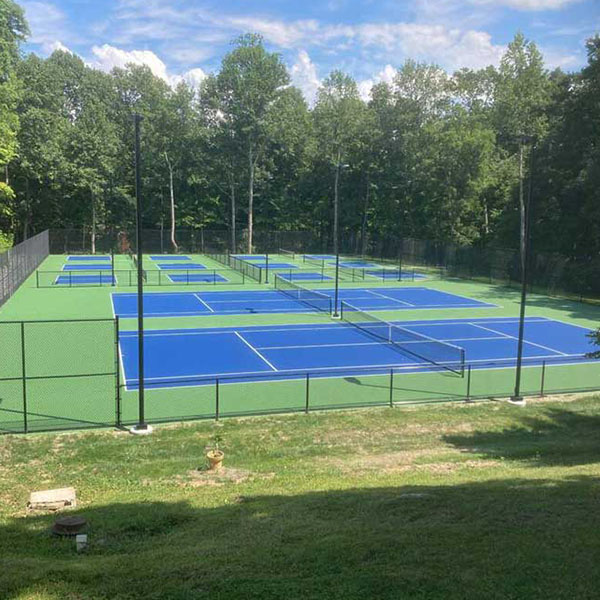 What Determines the Overall Cost of Installing a New Fence?
We recommend vinyl-coated fencing to every client not only for longevity of your system, but also for aesthetic purposes. Some elements add to the structural integrity of the system while others are more. There are many factors that affect the cost of installing a system. Here's what you should consider when developing your budget:
Vinyl-coated posts vs. galvanized
Using 4" terminals and 3" line posts vs. 3" terminals and 2.5" line posts
Spacing posts 8' apart vs. 10'
10′ fence all the way around or dropping sides down to 4″
1-3/4" vs. 2" diamond mesh
Number of gates
California cut corners vs. a rectangular design
How Do I Ensure a Quality Installation?
Asphalt courts can be vulnerable to cracking if the proper steps aren't taken when it comes to fence installation. Knowing how and when to install posts is why working with someone like Total Tennis is critical to make sure you are happy with the way your investment for years. If you have any questions or concerns about your fencing, our team will gladly guide you through the process and make recommendations based on your needs.
Make Your Vision a Reality With Total Tennis