Skip to Content
From Tennis Nets to Court Maintenance, We Provide It All
Total Tennis is the trusted source for all your court equipment, including tennis court nets in Columbus, OH, and the surrounding areas of Cincinnati, Dayton, and Cleveland. Since 1985, we've been a primary provider of netting, backdrops, cable systems, and other equipment required to support players. We aim to provide you with the perfect, high-quality equipment to practice, compete, and maximize your potential during the season. We'll provide everything you need to enhance your court.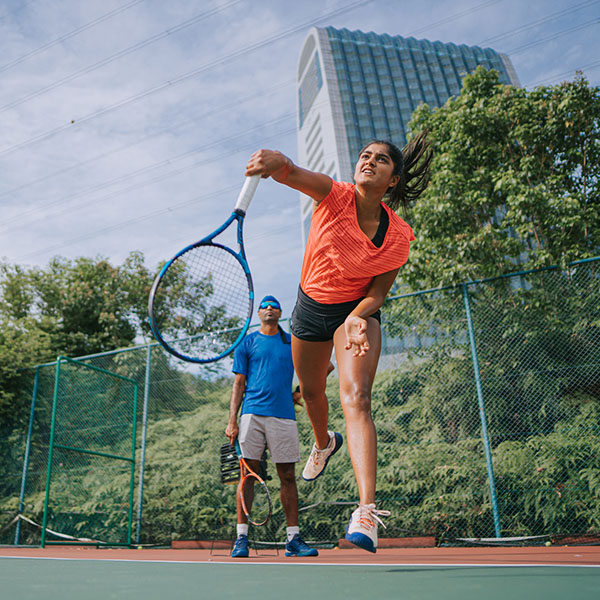 High-Quality Products and Accessories
We install all equipment according to the manufacturer's recommendation. We'll place and set your product according to the instructions. We offer a wide selection and can provide virtually any product your request, including:
Tennis nets and center straps
Net posts, cranks, ground sleeves, and center pins
Windscreen and logos
Backdrops and divider netting
Benches, scorecards, court numbers, court orders
Water removers
All soft court maintenance items
Backboards and hitting walls
Ready-to-use hard court crack repair and court paint
Installing Footers and Sleeves for Asphalt Courts
For new asphalt court construction, we recommend installing net post footers and sleeves before applying the asphalt. Some construction companies make the mistake of doing the opposite. This can result in cracks splintering off of the footer and negatively impacting the rest of the court. We ensure every footer and sleeve installation is done correctly and according to recommended guidelines and manufacturers' instructions. We'll ensure your footer installation is performed and completed right the first time to avoid problems later.
Quality Installation Within Your Budget and Timeline
As a seasoned company with over 35 years of experience, we know how crucial your accessories are to your court. If your net or backboard and other components suddenly fail, your practice or game can derail significantly. Total Tennis is here to offer your quality equipment that lasts for years and is highly resistant. We work with you to develop a budget and schedule, getting your project completed in time for the season.
Make Your Vision a Reality With Total Tennis